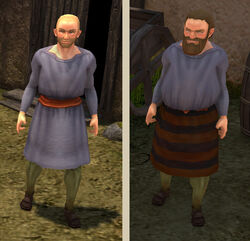 Wine from the Rhine is a Side Quest in The North (Act V).
Talk to the farmer Borbeto in the Rhine Valley. He asks you to retrieve a barrel of wine from the bandits.
Retrieve the stolen barrel from the cave a short way east of Borbeto's farm
Return to Borbeto. He tells you to give the barrel to the prince's cook Cunobelenus.
Talk to Cunobelenus in Glauberg.
Rewards
Experience: 20k / 50k / 140k (normal / epic / legendary) for returning the barrel to Borbeto
Experience: 20k / 50k / 140k for giving the barrel to the cook
Health Potion x 25