Welcome to the Titan Quest Wiki!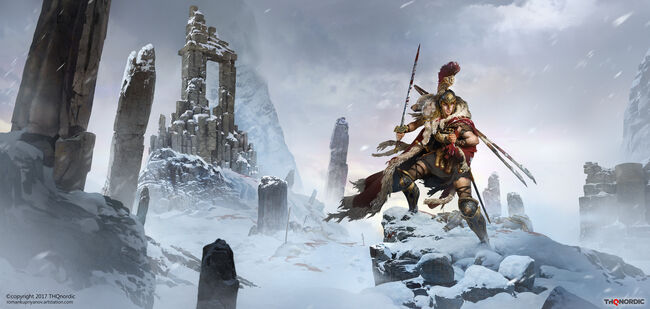 The wiki about Titan Quest, Titan Quest: Immortal Throne, Titan Quest: Anniversary Edition, Titan Quest: Ragnarök and Titan Quest: Atlantis that anyone can edit.
Games
Main Links
Legendary Items - Epic Items - Item Sets - Monster Infrequents
Armor List - Weapons - Jewelry (Rings and Amulets) - Affixes
Charms and Relics - Arcane Formula - Artifacts - Scrolls - Potions - Dyes
Act I Map - Act II Map - Act III Map - Act IV Map - Act V Map - Act VI Map
Majestic Chest - Quests - Monsters - Hero Monster - Boss Monster - NPCs
Greece - Egypt - Orient - Olympus - Hades - The North - Atlantis

Abbreviations - Attribute - Damage Types - Resistances - Crowd Control - Combat - Armor - Weapons - Shields - Easter Eggs - Letters
External Links  
Community Links
Game Forums
You can help!
The TQ Wiki is currently undergoing an update and lots of new stuff has been added in the past few weeks. However, there's still some content missing here and we'd like to welcome you to help wherever you can.
Not sure where to start?
Adding content
Talk and more...
Check out the community portal to see what the community is working on, to give feedback or just to say hi.
Latest Versions
Titan Quest: Anniversary Edition - Ragnarok 1.57
Titan Quest 1.30 / 1.3
Fanpatch 1.17a + Patchfix for Fanpatch 1.17
Community content is available under
CC-BY-SA
unless otherwise noted.