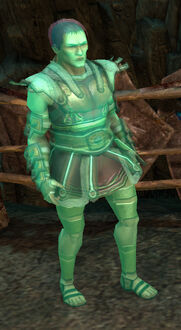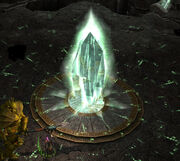 This is a Side Quest in Hades (Act IV). Eurylochus, one of the heroes in Odysseus' warband, has found out that Hades has no direct control over daemons who leave his realm of the dead. He has created five crystal shards which extend his control to the realm of the living. If these shards were to be destroyed, the daemons in the living lands would immediately revert to their base instincts. The invasion would fall apart.
Walkthrough
Rewards
Experience: 35k / 80k / 215k (normal / epic / legendary)
(a completed Crystal of Erebus charm)
Note: Each destroyed shard leaves a fragment of the Crystal of Erebus behind, a powerful Charm. You need 5 fragments, so if you finish this quest you can complete the charm.