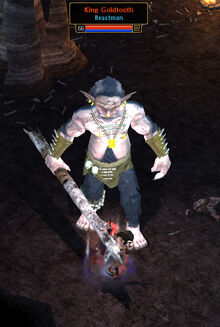 Monster > Beastman > Troll > King Goldtooth
King Goldtooth lives in the Cave of the Troll King in the Troll Camps of The North (Act V). He guards a majestic chest and the Golden Sickle from the quest The Golden Sickle.
Resistances
As a boss monster he is immune to Controls and almost immune to percent health and energy damage.
Abilities
Strategy
Important resistances: