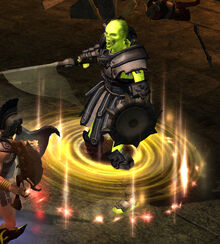 Monsters > Undead, Ghost > King Aegimius ~ Corrupted Soul
One of the bosses you have to slay for the quest The Wealth of Ancient Kings.
Skills Used
He has the Onslaught skill but is very slow. So it's easy to stay out of his attack range for a while to let the skill wear off.
Possible Location (Act IV)