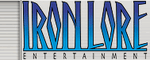 Iron Lore Entertainment was a software company dedicated to develop computer and video games founded in October 2000 by Brian Sullivan (co-creator of the Age of Empires series). Due to financial difficulties they closed on February 2008.
Iron Lore released Titan Quest in June 2006 and Titan Quest: Immortal Throne on March 2007. Titan Quest and Titan Quest: Immortal Throne, the expansion, are set in ancient Greece, Egypt, Mesopotamia, and make extensive use of the mythology of those civilizations.
Their last released game was a sequel of their Warhammer 40,000 series, called Dawn of War: Soulstorm in 2008.
Even if Iron Lore is closed, the Titan Quest game continues to be developed by its fans. The last version released by Iron Lore for Titan Quest: Immortal Throne was 1.10, but thanks to effort from the Titan Quest Community, there's a Fanpatch available that raises the Titan Quest: Immortal Throne version to 1.17.a.
Curiosity: The threat of a legal action by the company forced role-playing game publisher Malhavoc Press to change the name of their d20 System game Iron Lore to Iron Heroes.