Items > Weapons List > Throwing Weapons
A chakram is a throwing weapon originating from India. It is notable for being circular in shape with a razor-sharp outer edge. A chakram is typically 12–30 centimetres (4.7–11.8 in) in diameter. A chakram could also be used as hand-to-hand weapon.
Stats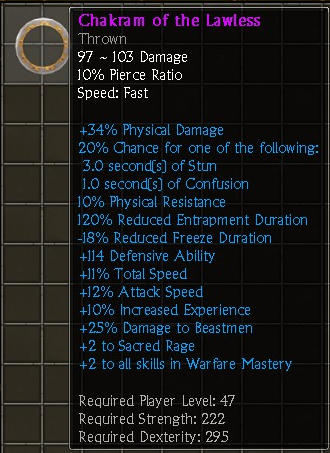 Trivia
The chakram was the signature weapon of Xena, Warrior Princess and portrayed by Lucy Lawless.
Sources